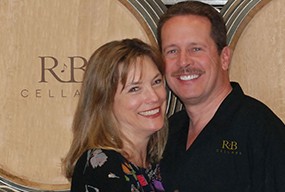 An Urban Winery by the Bay:
R&B Cellars at...
Riggers Loft Wine Company
A "front row" view of the San Francisco Bay!
We want you enjoy the same wonderful Riggers Loft experience that you have come to know and expect…, and you will! But our primary concern is to keep everyone safe. Naturally, things are a little different, but with your help and your cooperation with our COVID-19 protocol, we will create and maintain a "safe zone" at Riggers Loft.
R&B's Riggers Loft is spacious both inside and out, making for a safe and very comfortable environment during these strange times. We are open out on our large patio that overlooks the SF Bay. Our expansive interior makes it easy to keep customers socially distant while ordering wine and food.
January 25th, 2021, marks the reopening of the tasting room out on the waterside patio.
Our primary concern is to keep everyone safe. Things will naturally be a little different, but with your help and your cooperation with our Covid-19 protocol, we can create and maintain a "safe zone" at Riggers Loft.

Click here for the full Covid-19 Protocol.

OUR FOOD PARTNER: THE ARLINGTON

We are excited to introduce TheArlington Catering as our new food partner! The Arlington traditionally focuses on Mediteranian and seasonal California cuisine, with small and larger plates, as well as bar snacks.

Click here to view the entire Riggers Loft Menu
Thursdays and Fridays from 4-7pm
S