about r&b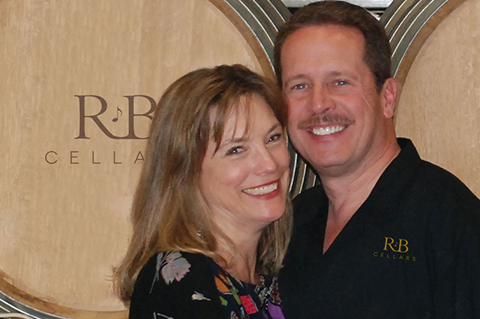 At R&B Cellars, we believe that wine-making is as influential and powerful as music. It should be inspiring, full of passion, and have the ability to bring people together to celebrate life, happiness, and community.
Located in the East Bay of San Francisco, owners Kevin and Barbara invite you to come to Riggers Loft, their gorgeous winery, tasting room / wine bar in the Port of Richmond, Point Richmond to experience the combination of delicious wines and great music in one of the greatest communities in the area.
As lifetime musicians, Kevin and Barbara understand that like music, wine is something you create to be shared... with friends new and old, and with the world, which is why they offer several different varietals and price points for different styles, tastes, and personalities. Riggers Loft allows Kevin and Barbara to fulfill their dream of creating a unique wine tasting experience where the marriage of music and wine come together. The 270 degree view of the San Francisco Bay only adds to the experience.