2016 Swingsville Zinfandel VS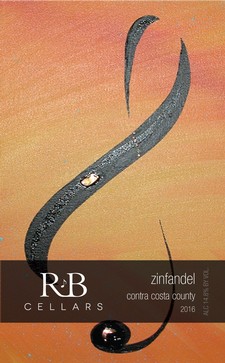 The art of the final blend: Finding that perfect marriage of varietals to produce the best wine. In this case, two superb vineyards went into making the 2016 Swingville Zinfandel. With the belief that complimentary growing regions and varietals can add significantly to the complexity of the final wine, this wine is 96% Zinfandel from Contra Costa County and 4% Petite Sirah from Lovett Vineyard in Lake County. The blend of these two varietals adds considerable richness to the overall wine.
The fruit from Del Barba vineyard is just lovely. This vintage produced scrumptious red berry flavors and mouth-watering cherries. The result is a not-too-zesty complexity, a deep, rich color and a beautiful, soft mouth-feel, The Petite Sirah from Lake County enhances the structure and color of the wine and emphasizes the darker berry fruit character. The wine is aged in American and French oak for 6 months. It was then placed in neutral barrels for further aging and to allow a fuller integration of flavors.
The bouquet shows black raspberries, cherries, and black cherries with hints of pepper and spice. The flavors are blackberries, black raspberries with creamy cherries, delicate tobacco notes, and an elegant spicy aftertaste. This wine has aged perfectly and is ready to drink right now. The mouthfeel is soft, the flavors are delicate and well-balanced. The tannins are pushed back for a more elegant experience.
Vineyards & Composition
Vineyards
96% Del Barba Vineyard, Contra Costa
4% Lovett Vineyard, Lake County
Composition
96% Zinfandel
4% Petite Sirah
Bottled: May 2021
Released: June 2022
Production: 1200 Cases
Product Reviews