2019 Reprise Roussanne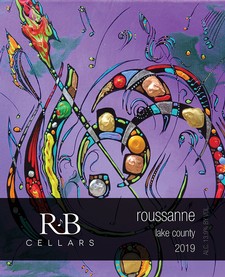 In music, a "reprise" is the repetition or reiteration of the opening material later in a composition. Because you can never have wnough of a good thing!
Reprise is the perfect name of our Roussanne. First experience the aroma: delicate herbal tea and pear. Take a taste and experience subtle lime and blood orange citrus flavors, a delightful crisp acidity and luscious mineral tones. Discover the nuances of peach and apple on the second sip, with a reprise of the citrus flavors and the mineral tones, elevating this Roussanne to a harmonious masterpiece, which you will choose to reprise.
This lovely varietal hails from the lovely Lovett Vineyard on the hills of Clear in Lake County; a gorgeous balance of fruit, crisp acidity and luscious mineral tones.
Vineyard: Lovett Vineyard in Lake County
Harvested: September, 2019
Bottled: September 2020
Aged in a combination of neutral French oak barrels and concrete eggs.
100% Roussanne
Product Reviews