RBCellars 2013 Cabernet Sauvignon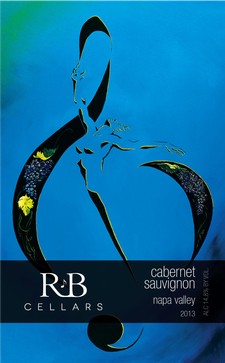 Wine Specs
Varietal
cabernet sauvignon
Wine Specs
Varietal
cabernet sauvignon
Product Reviews
Debbie Christy
(Dec 12, 2020 at 6:42 PM)
Just received this little lovely in my Winter club pack (2020) and was very anxious to try it as it is a Reserve Cab and provided as a special treat for the holidays!! Well, it did not disappoint! This wine is complex with many layers of dark fruit that slowly reveal themselves with a delicate and silky, savoring experience! Kudos, Kevin and Barbara - you done did it again!!
Roy Creekmore
(Dec 17, 2020 at 11:49 AM)
I recently sampled the recently released 2013 Napa Valley Cabernet Sauvignon and it is excellent. This wine is ready to drink now but should also be good for years to come. It is in keeping with the other vintages of Cab that Kevin Brown, the winemaker, has made which is to say "It is a very good wine". I suggest that if you like Cabs you should definitely try this one.
Karla
(Dec 31, 2020 at 12:37 AM)
This is by far a favorite. Love the weight and elegance of the bottle and once opened, experienced the boldness of flavors that have obviously been closely attended to in the development of this wine. So very smooth, bold and delicious with a great combination of flavors. Excellent job to the winemakers!