2012 cantilena cabernet franc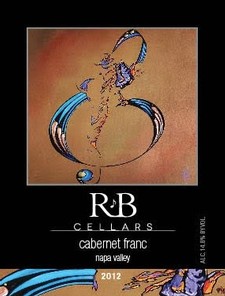 Wine Specs
Vineyard Designation
Bingham Ranch
This wine boasts a deep, dark nose of blackberry, savory roasted meats, and exotic spices and is followed by an beautifully well balanced, rich and complex palate of dark berries, dark chocolate and spice, with a gorgeous, long and velvety finish. It is 96% Cabernet Franc from Bingham Ranch in Napa Valley and is blended with 4% Cabernet Sauvignon from the same vineyard.
Vineyard
Bingham Ranch is one of the oldest vineyards in the Napa Valley, dating back to the 1850s.
The Wine
Made from some of Napa Valley's finest grapes. The fruit was harvested in late October allowing for longer hang time. It was hand sorted, then crushed and de-stemmed into half-ton macro bins. A three-day cold soak was done before fermentation. Hand punched down twice a day during fermentation and then gently pressed off and put into 100% French oak barrels where it was aged.
Cab Franc: The Cabernet Franc was t-budded over in 2005 and has quickly grown to produce gorgeous berries with great intensity and structure.
Cabernet: There are three parcels of vines used in our Cabernet, one is 57 years old, another is 37 years old, and the third is 19 years old. It is a small berry clone resulting in very intensely flavored fruit with a rich dark blackberry profile that adds gorgeous fruit flavors and just a little softness to the more structured Cab Franc.
Reserve Program
All the barrels used in making these wines were brand new French oak. Many wines are bottled long before their time, but we believe in extended barrel aging. It allows the flavors imparted by the French oak to fully integrate into the wine, creating layers and layers of nuanced flavors and allowing the true varietal to sing.
Cabernets – Aged 5 years
Cabernet Franc – Aged 5 years
Vineyards & Composition
Vineyard
Bingham Ranch, Napa Valley
Composition
96% 2012 Napa Valley Cabernet Franc
4% 2012 Napa Valley Cabernet Sauvignon

Bottled: May 2017
Released: May 2019
Production: 96 Cases
Wine Specs
Vineyard Designation
Bingham Ranch