2017 Vivace Viognier Reserve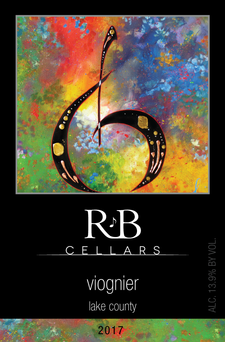 Vivace: "A passage of music marked to be performed in a brisk manner."
100% Viognier
The Reserve Viognier is made from one brand new Rousseau oak barrel. The flavors are more focused and concentrated.
The non-reserve and the Reserve Viognier can be compared thus:
The non-reserve Viognier is like a rose that is in full bloom...where the blossom is a wash of color. The reserve Viognier is that same rose, but before it fully opens. It is a tight focused point of color, with intensity and vibrancy. The flavors are more focused and defined. In particular, it has enhanced mineral characters that are so pleasing and delightful in good white wines.
Vineyard: Lovett Vineyard, Lake County
Product Reviews