R&B 2013 Cantilena Cabernet Franc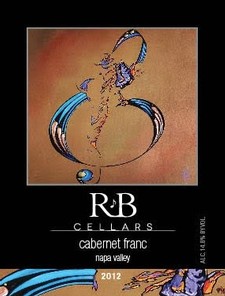 The Vineyard
Bingham Ranch is one of the oldest vineyards in the Napa Valley. It has been in the same family since the mid 1800's, homesteading times, and was planted with vineyards in the 1950's. The Cab Franc was T-budded over in 2008 and is on the northern edge of the ranch. It is a small berry clone that benefits from extended hang time for optimal ripeness.
The Wine
The fruit from Bingham is magnificent and rich and has ended up making a wine that takes your breath away. Its intense structure and exotic spice tones, as well as its rich dark color, are the hallmarks of this estimable wine. Even though Cab Franc is often thought of as a blending wine, it now enjoys great appreciation as a single varietal, especially with such intense fruit character that the Bingham Ranch produces: it would be a shame not to bottle it all by itself. This wine starts out like a lit firecracker and then explodes in the mouth with intense rich black berry fruit. Thick and opulent, the dark fruit coats the palate before the exotic spice tones take over. Jammy and massive, the blackberry and cassis roll around in a mouth filling explosion of flavor before giving way to hints of toast and briar in the finish. NOT A WINE FOR WIMPS!
Production
The fruit was crushed and fermented in tank with pump over's twice a day. We started with a cold soak for 5 days before fermentation began to extract more flavors and color and we were richly rewarded. The wine was transferred to French oak barrels (60% new and 40% 2 year old) where it has rested for an extended time of four years. The wine was racked 6 times during the barrel aging and was lightly filtered before bottling. After bottling the wine enjoyed two more years of aging in the bottle before being relesed.
Product Reviews
YOLANDA C AQUINO
(Dec 6, 2021 at 3:22 PM)
Simply delicious!